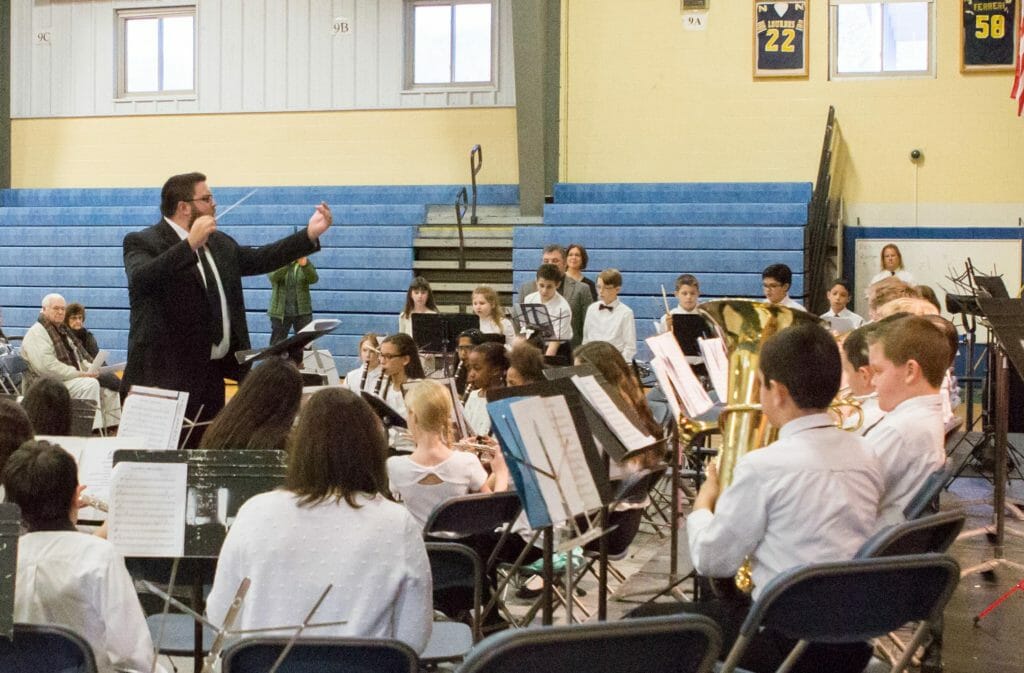 Getting His Start
Mr. Quinn started his journey as at 9-years old, joining the school band at Holy Trinity school in Poughkeepsie. At the time, Mr. Quinn was a Paul Effman Music student, working his way through the program, participating in the Honor Band program, and continuing his saxophone playing through high-school. It was in high-school he began to really appreciate and respect the impact his music teachers had on learning music – and thus began his desire to want to work in education.
Path to Teaching
His passion continued through his college career at SUNY Fredonia, a renown and respected school for music educators. Graduating with a degree in music education, Mr. Quinn returned to the Hudson Valley and began his teaching career at Paul Effman Music.
Music Experience
Music always brings with it wonderful experiences, for Mr. Quinn, his favorite musical moment was the opportunity to take a 27 day trip to Ghana in West Africa in the summer of 2011. He went with a group of SUNY Fredonia music students to study African drumming, gyile (African Marimba), along with dance and culture under the direction of the legendary Bernard Woma. He spent mornings learning the djembe and the gyile, then spent afternoons doing different crafts and traveling to the local village to meet new people. Each evening would conclude with dance class for over two hours until the sunset! The end of his trip culminated with a performance in the city to celebrate the birthday of a local tribal king!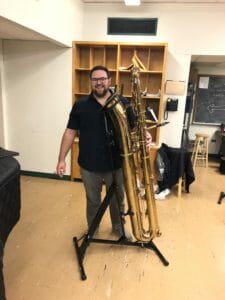 Mr Quinn's favorite part of teaching is when a student has that "Ah-Ha" moment, when a concept or technique clicks and their eyes light up and the understanding that the path to success is simply picking up their instrument and playing consistently.
One thing many people might not know, is as a saxophone player in the Hudson Valley Saxophone Orchestra he had performed on a contrabass and sub-contrabass saxophone. The astounding fact is there are only a handful of these instruments in the world, and he has had the opportunity to perform on three of them!
Instrument Setup
As a classical performer, Mr. Quinn plays a vintage Selmer Mark VI alto with a Siqurd Rascher mouthpiece and Vandoren Traditional #4 reeds. While performing jazz he uses a Jody Jazz Rubber 5M mouthpiece with a Legere signature series 2.25 synthetic reed. He also has a P. Mauriat 66RUL tenor saxophone with a Red Letter RPC Mouthpiece, which he pairs with Vandoren Java Tenor 2.5 or 3 reeds.