What is the best flute for beginners?
With a new year often comes new releases in musical instruments. With new models coming out what seems like everyday, it can be easy to get confused as to which flute would be appropriate to buy for a young student or beginning adult. Hyson Music is happy to compile an overview of the best student flutes that are available in 2017. We also recommend browsing our catalog of Student Flutes for yourself.
Fortunately, the flute scene remains fairly consistent. Staple companies like Yamaha, LJ Hutchen, Gemeinhardt, and Jupiter rarely change their base models, this makes finding the "right" model fairly simple.
How much does a flute cost?
The price of a quality student flute ranges from a few hundred dollars to just under $1000. There are even lower-priced offerings on the market, but these instruments often come without a warranty, and many repair shops will refuse to work on them when the inevitable playing issues start to surface. Here, we've compiled a list of student flutes made by brands that have proven their standard of quality over the years. In price order, we will run down some of the best flutes available in 2017, with the first being the most economical flute available.
1. LJ Hutchen Flute Model 4215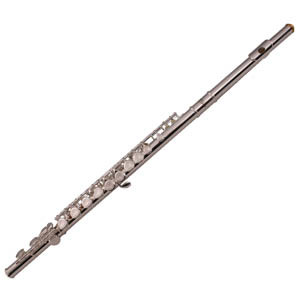 The LJ Hutchen Flute Model 4215 has been produced for over fifteen years. Each model year maintains the same model number, but the flute always gets subtle improvements each year. Most of these improvements come in the quality department. You will not see differences, and nuances may even be hard to hear between last years model and the 2017 model, but the LJ Hutchen flute is one of the best student flutes for 2017, and at only $249 it's the most economical choice in our list!
The LJ Hutchen flute is backed by a comprehensive 2-year warranty, which is extended to three years when purchased from Hyson Music, and the reputation speaks for itself. LJ Hutchen and Hyson Music stand behind the quality and playability for this student instrument.
2. Gemeinhardt 2SP Flute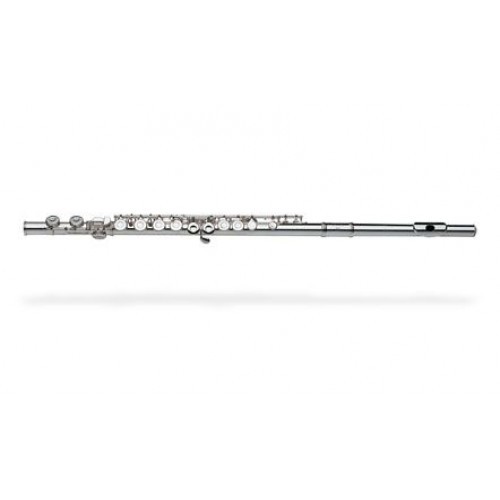 Next up is the Gemeinhardt 2SP flute! This flute is a little less than double the price of the LJ Hutchen. The biggest advantage of the 2SP is its American-made headjoint, compared to the headjoints of the other flutes on this list, which are all manufactured in China. The Gemeinhardt 2SP is still assembled in China, but it continues a very long tradition of the American made headjoint. These flutes play great, and is a good flute from a reputable name that has remained unchanged for decades.
3. Jupiter Standard Flute 507S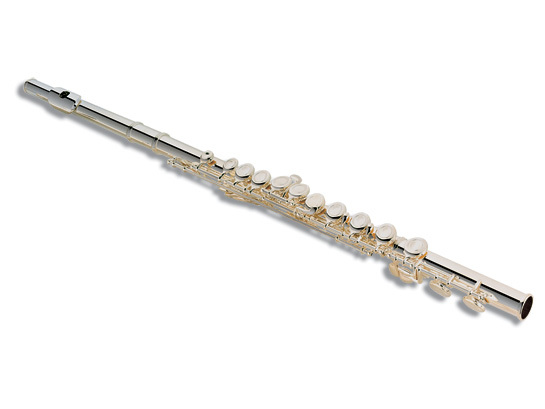 The Jupiter Standard flute 507S is a staple flute in the Jupiter band instrument line. Jupiter has worked very hard over the years to develop an amazing line of band instruments. This flute represents their dedication to quality and setup. These instruments play terrific and have proven to be an incredibly reliable instrument, and are priced comparably to new Yamaha student flutes. With a five year warranty (extended to six years, when purchased from Hyson Music), the Jupiter's warranty is matched only by Yamaha's.
4. Yamaha YFL-222 Flute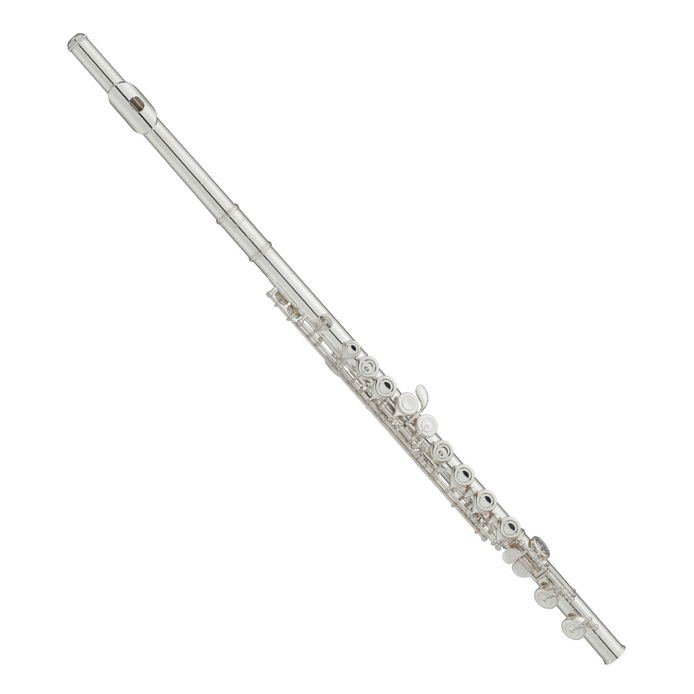 Lastly, and the most expensive student flute we recommend in 2017 is again the Yamaha Standard Flute YFL-222 model. This flute was just redesigned in 2016 and Yamaha had already set the benchmark for all student flutes. Educators love Yamaha, and for a good reason; their instruments have the very highest quality, ease of playability, best resale value, and overall durability. There is virtually no educator on the planet that would frown at a young new flute player showing up to their first day of band with a Yamaha YFL-222. Again, as with the Jupiter flute, Yamaha offers a 5-year factory warranty, which is extended to six years when purchased from Hyson Music.
What Flute Should I Buy for a Beginner?
So which flute is the right flute for a new flute player? Which flute is the best? It depends, but for young players just starting out, the LJ Hutchen Model 4215 is a great economical alternative to renting. Many rental programs can become very expensive over time. The LJ Hutchen will take most players through their first few years of band without issue.
The Gemeinhardt 2SP provides a similar offering as the LJ Hutchen, except with an American made headjoint there is a notable improvement in tone and playability. If your budget allows, it makes a nice upgrade for a beginning student.
The Jupiter Standard Flute 507S, and the Yamaha Standard Flute YFL-222 are exceptional instruments. If you have a child who is committed and your confident as a parent your child will stick with the flute, there is no question either the Jupiter or Yamaha will be money well spent. They are unmatched by the other brands, offer an exceptional playing experience and often last a lifetime. We also highly recommend these models for students who maybe starting flute at an older age (7th or 8th grade), and for any adult players – as these flute students tend to progress faster and outgrow the less expensive alternatives quickly.
Where Should I Buy a Flute?
HysonMusic.com of course! In addition to having a 5-star reputation for our customer service and being in business for fifteen years, Hyson Music offers some major advantages when compared to other retailers.
Every instrument requires professional setup. Many retailers move boxes, but we look to create the best musical experience. That's why we include a free setup ($50 value) on every instrument that is shipped, new or used! Our technicians go from top to bottom to make sure your new instrument arrives in perfect playing condition.
We also offer Free Extended Warranties! Many stores charge a fortune for extended warranties, but we include our extended warranty for free. Many warranties specifically exclude the most common repairs, ensuring you pay for many basic repairs, but our warranties are awesome! We fix common problems, and we even do free adjustments.
We are teachers and have the heart of a teacher. We are happy to take the time to educate a parent on how to buy a flute, which flutes are appropriate, and can offer great advice on the various options available. Give us a call at 877-884-9766 and experience why Hyson Music is the best!