If you are thinking about buying a professional instrument, now is a great time to make your move. Through June 30th, 2013, Yamaha—one of the most reputable and popular brands of musical instruments—is running a special promotion. Yamaha's "Graduate to Yamaha" promotion provides buyers of select professional instrument models with a $100 mail-in rebate and a free pair of their PRO 400 headphones (valued at $299.95). To take advantage of the rebate promotion, you have to purchase a professional or custom Yamaha instrument from the extensive list of included models (click here to view details and a list of qualifying models).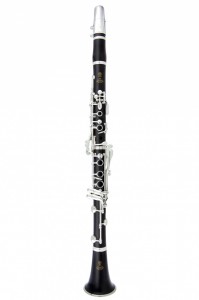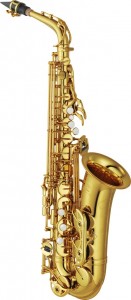 The promotion can be applied to qualifying professional and custom models of the following instruments: piccolos, flutes, clarinets, oboes, bassoons, saxophones, trumpets, cornets, flugelhorns, trombones, horns, alto horns, baritones, euphoniums, and tubas. The headphone "freebie" is definitely not some cheap throw-away extra, either – Yamaha's PRO 400s are hi-fidelity over-the-ear black headphones, and they've received rave reviews. They are comfortable, durable, and powerful. You won't be disappointed.
Yamaha has made a name for themselves in the band instrument market because they manufacture outstanding instruments that are heralded by professional musicians worldwide. Yamaha is always on the cutting-edge of innovation and technology, and their instruments are reliable, stunning, and among the most popular in the industry. They have an incredible selection, with features and customizations that are designed to suit the needs of musicians in every style of performance, and at every level of experience.

The "Graduate to Yamaha" promotion, as its name implies, seems to be geared towards young musicians who are ready to upgrade from a standard/student or intermediate instrument to a professional model. Many young musicians have learned to play and developed their passion for instrumental music on a Yamaha band instrument. When they are ready to take their skills and talents to the next level, they want to continue with the excellence that Yamaha delivers. Yamaha's professional instruments will last them through their advanced years in academia and college, and well into the future as professional musicians. Yamaha instruments stand the test of time, and they are built to last.

With advancing student and college-bound musicians in mind, here are just a few top Yamaha professional instrument picks from Hyson Music:
Yamaha Professional 500 Series Flute – YFL-574HCT
Yamaha Professional Bb Clarinet – YCL-650
Yamaha New 62 Alto Saxophone – YAS-62III
Yamaha Professional Bb Trumpet, Silver-Plated – YTR-6335S
Yamaha Professional Custom Z Trombone – YSL-891Z